DES Certification
DES-certified childcare and preschool providers in Phoenix, AZ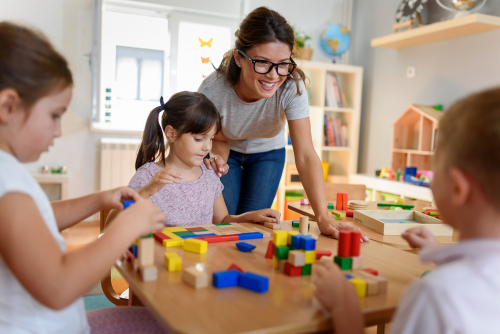 Valley Child Care & Learning Center is proud to hold certification from the Department of Economic Security (DES). DES certification guarantees that Phoenix-area childcare providers maintain certain conditions within their facilities. This includes having qualified childcare providers and a safe environment that facilitates learning.
About DES Certification
DES certification ensures that our facility has provided documentation that we meet the following requirements to operate as a childcare facility in the state of Arizona:
Immunization records for all staff
Medical clearance
Background checks
Fingerprint clearance cards
Childcare liability insurance
Safe, healthy environment
Valley Child Care & Learning Centers deliver the highest level of care for infants and toddlers. We are a great resource for parents with busy work schedules or for those who want to prepare their children for kindergarten in a welcoming, educational environment.
Our Team
Every team member at Valley Child Care & Learning Centers has passed an extensive background check and holds a current fingerprint clearance card. All staff are also CPR-certified and trained in first aid. We check references and make sure that everyone on our staff goes through the appropriate training for their position.
Our providers help guide children toward age-appropriate activities that keep them safe and engaged throughout the day. We cultivate curiosity to help young minds grow and learn about the world around them. Our providers are patient and positive, so children feel cared for during the day.
Our DES certification gives Valley Child Care & Learning Centers access to a variety of resources, including the Empower Program, which ensures that our providers have access to continued training and professional development. This includes education about nutrition, physical activity for children, and learning management for young children.
Don't settle for sub-par care. Valley Child Care & Learning Centers is proud to have all the necessary certifications required for childcare facilities by the state of Arizona. Contact us to schedule a tour at our Phoenix-area preschool or enroll your child today!